The Children of Fear Free Handouts and Pre-gen Characters (Call of Cthulhu)

"Unreservedly recommended... a gem and an instant classic" says Paul StJohn Mackintosh about The Children of Fear, our epic multi-part campaign for Call of Cthulhu.
This is the free 141 page handouts pack for The Children of Fear, containing Keeper resources, player handouts, and pre-gen characters for the campaign. Print them and use them again and again!
Developed over four years of meticulous research, consultations, and playtesting, Lynne Hardy's The Children of Fear explores myths and legends of Central Asia and Northern India.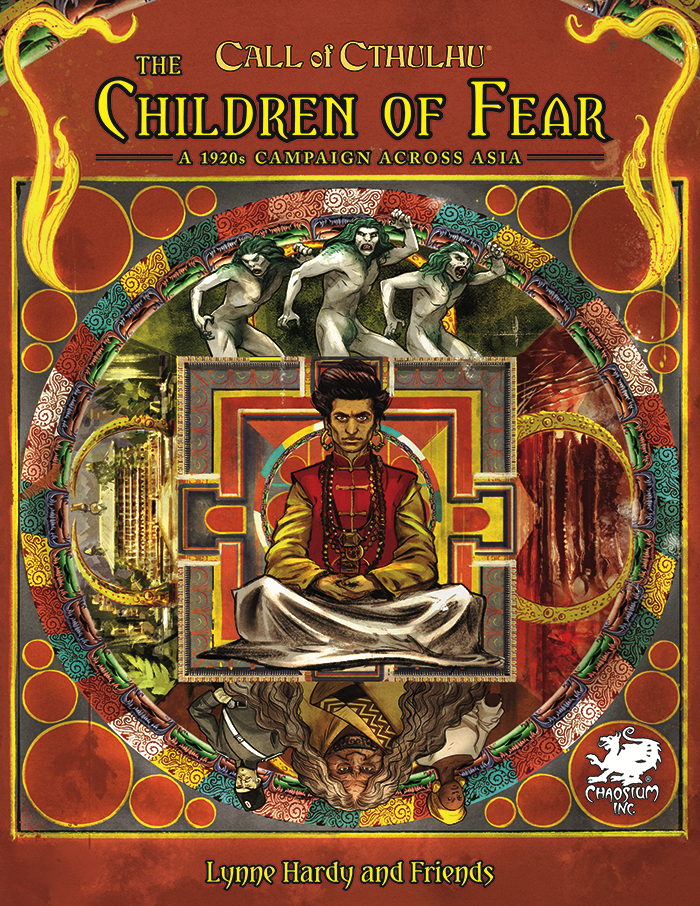 In September 1923, an urgent and mysterious telegram plunges the investigators into an epic journey across China, Central Asia, Northern India, and Tibet. Often following in the footsteps of the famous Chinese Buddhist monk and explorer Hiuen-Tsiang (immortalized in the fantastical Chinese saga Journey to the West), they must visit looted temples, lost lakes, dusty museums, charnel grounds, venerable monasteries, and hidden secret valleys if they are to succeed in their quest to prevent the King of Fear and his lieutenants from destroying everything they hold dear…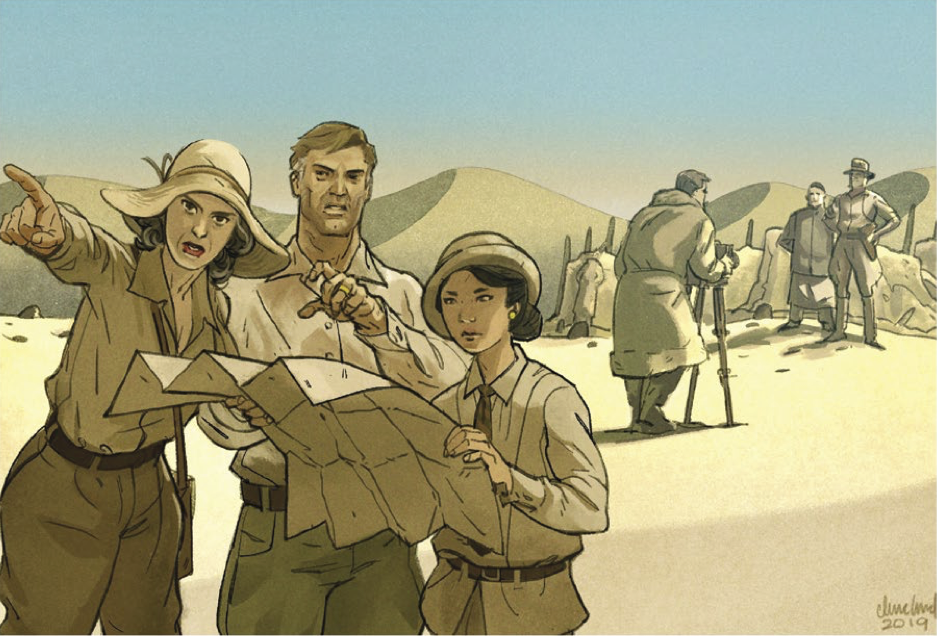 This player-led campaign allows the investigators to determine the journey they take. In addition, the plot is designed to be flexible, allowing for different scales or types of Cthulhu Mythos involvement—all the way from the Outer Gods themselves down to a more low-key, occult-focused series of adventures.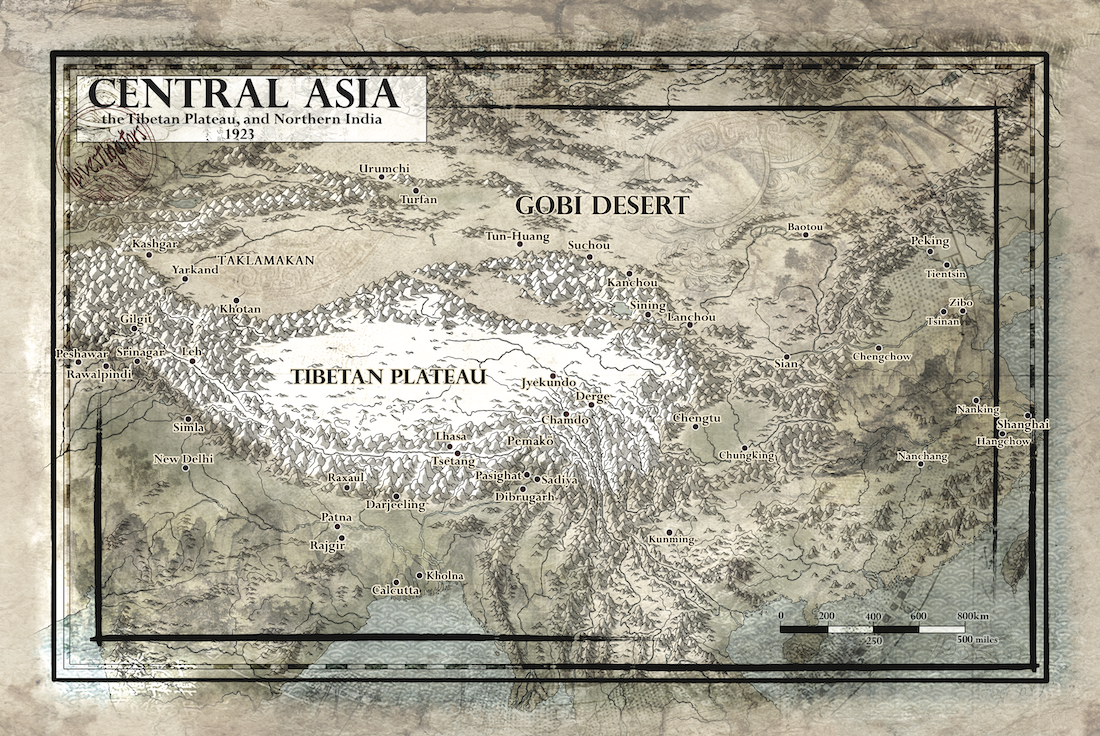 Explore Asia Through The Cthulhu Mythos
The Children of Fear covers in detail the sights, encounters, and dangers found in Peking, Sian, the Taklamakan, Peshawar, and Kham. Investigators will travel from China, through Northern India, and on to Tibet.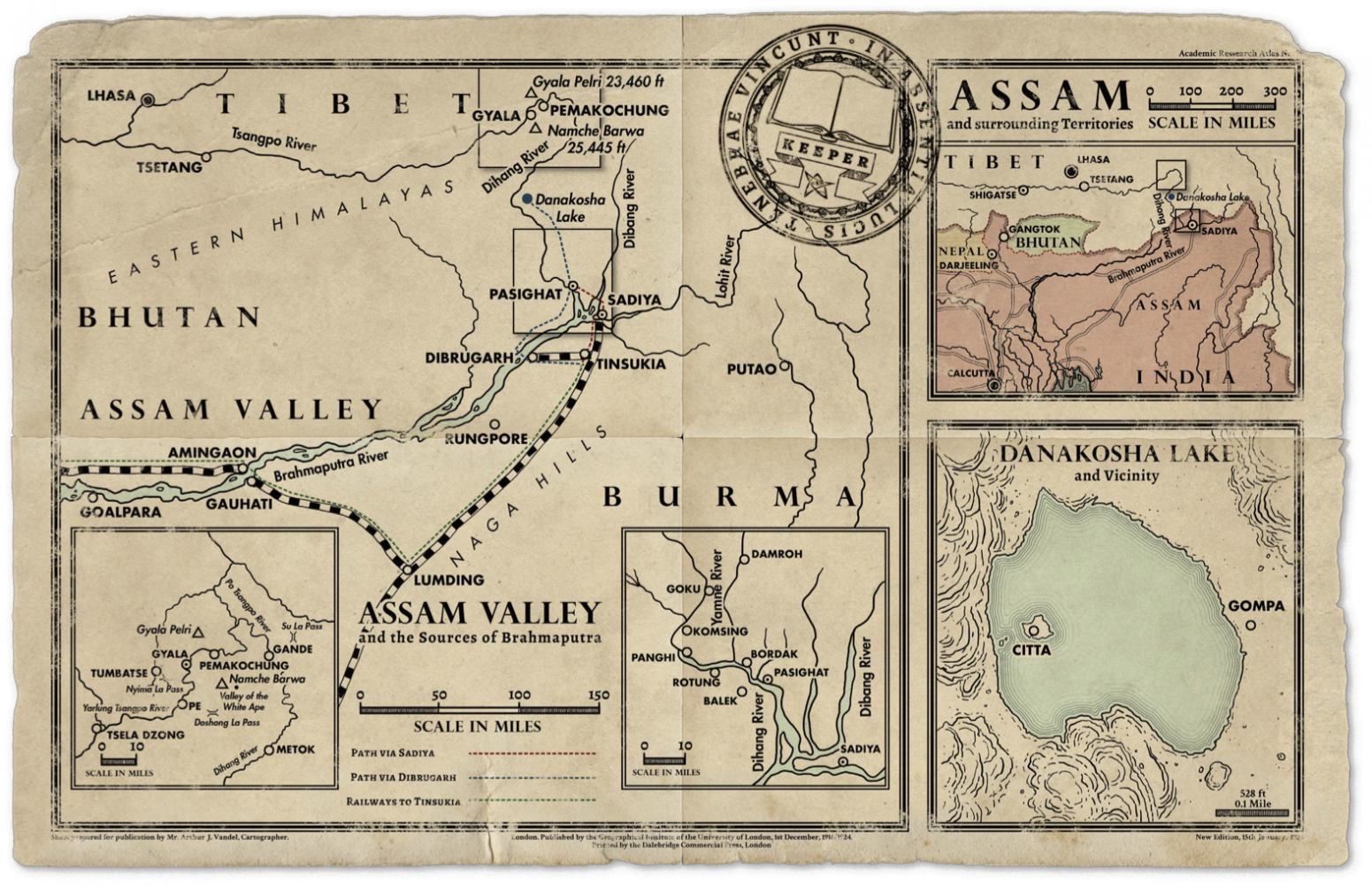 With detailed appendices covering travel, non-player characters, spells, a reference bibliography, and more, the book gives you everything you need to authentically create a unique experience at your gaming table.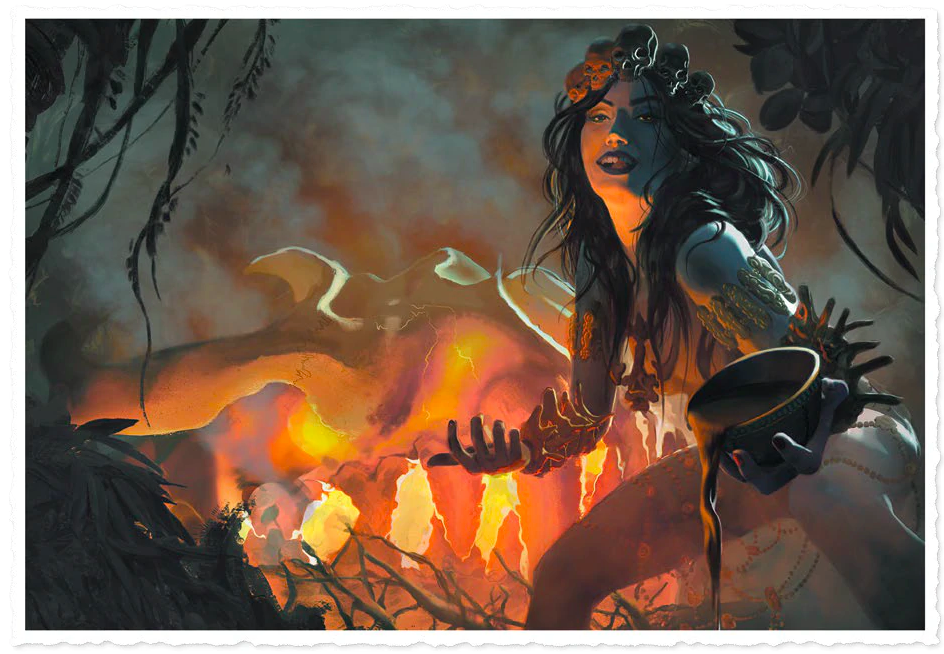 Maps, Handouts, and Characters
A wealth of player hand-outs and maps enhance both the player experience and immersion. The Children of Fear includes six pre-generated characters so players can jump right into the action. A host of non-player characters, all with their own agendas, accompany new Cthulhu Mythos monsters for use in any Call of Cthulhu scenario.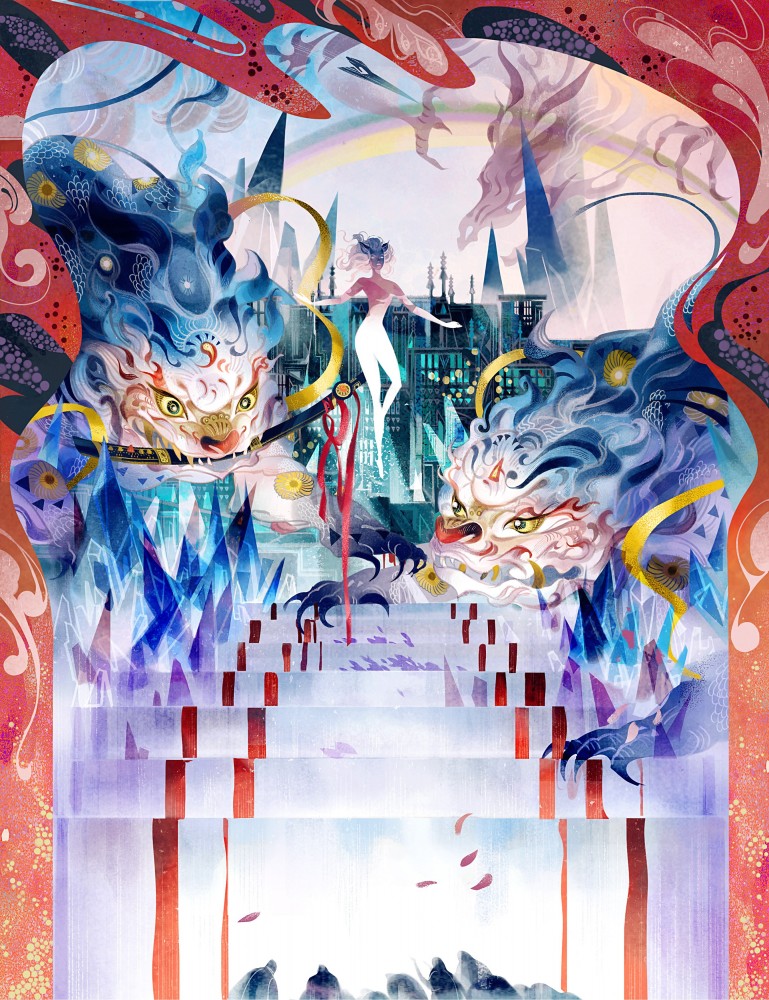 The Children of Fear features the 2020 Spectrum 27 award-winning art of Sija Hong, 'The Three Lords of Shambhala' shown above.
Critical Acclaim for The Children of Fear
Early reviews of The Children of Fear, our new epic multi-part campaign for Call of Cthulhu, are stunning!
Paul St John Mackintosh, paulstjohnmackintosh.com, says, "Unreservedly recommended... a gem and an instant classic. What an incredible odyssey this is through different mythologies and belief-systems. Players will encounter creatures and situations that will likely stun and bewilder them, as well as just challenging them to all kinds of contests of brain and brawn."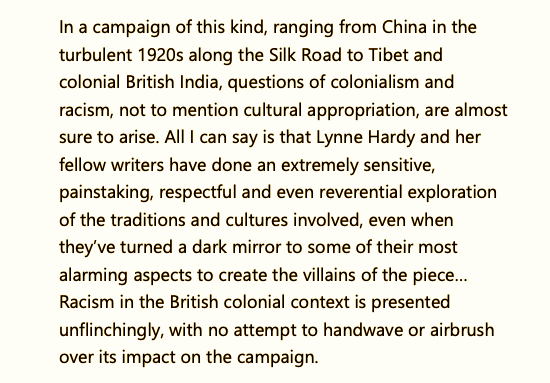 As for the physical quality of the book and all its handouts and maps, it looks to me like a new high in Chaosium's current, brilliant spate of high-quality design and art direction... Even a fantastic job of book production like the updated 7th edition Masks of Nyarlathotep rather tends to fade into the background in comparison with The Children of Fear."
Read the full review here.
Andrew Logan Montgomery, Exploring the Otherworlds of Fiction, Magic, and Gaming, says, "This is another campaign you are going to want, especially if you have any interest in a Call of Cthulhu campaign that shakes things up a bit. Full of colorful detail and explanation, you need know nothing about Theosophy, esoteric Buddhism, Chinese legends, or Tibet to run it. It has all the detail you need."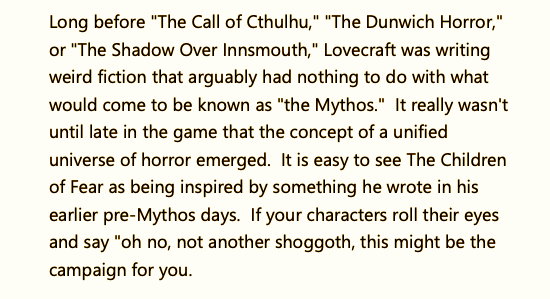 "Loaded with hand-outs, pre-generated characters, new monsters, new spells, and a ton of resources, The Children of Fear is more evidence that Chaosium has cracked the code on how to make a massive, sprawling campaign accessible."
Read the full review here.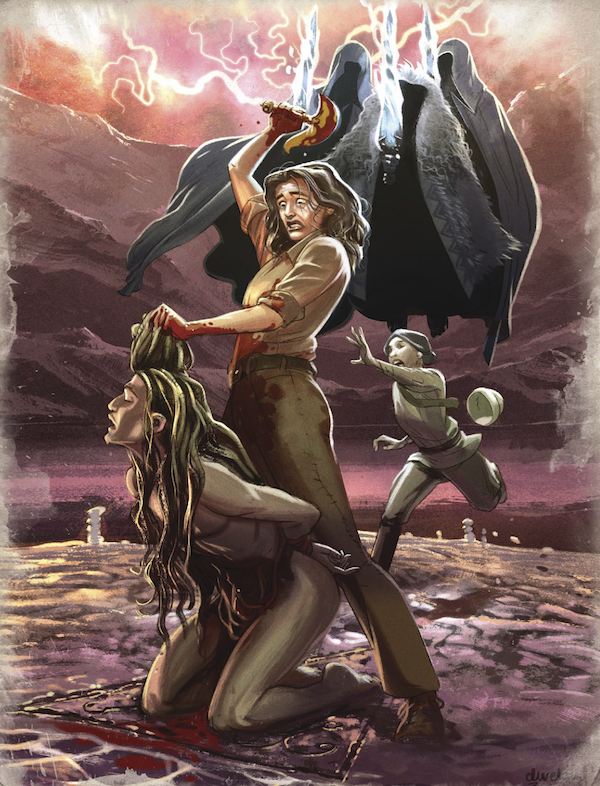 Get your copy today!
The Children of Fear is available from Chaosium as a PDF. The full color hardcover will be available early 2021. If you buy the PDF now, you get the full price of the PDF off the physical book when it is out
Also available from DriveThruRPG.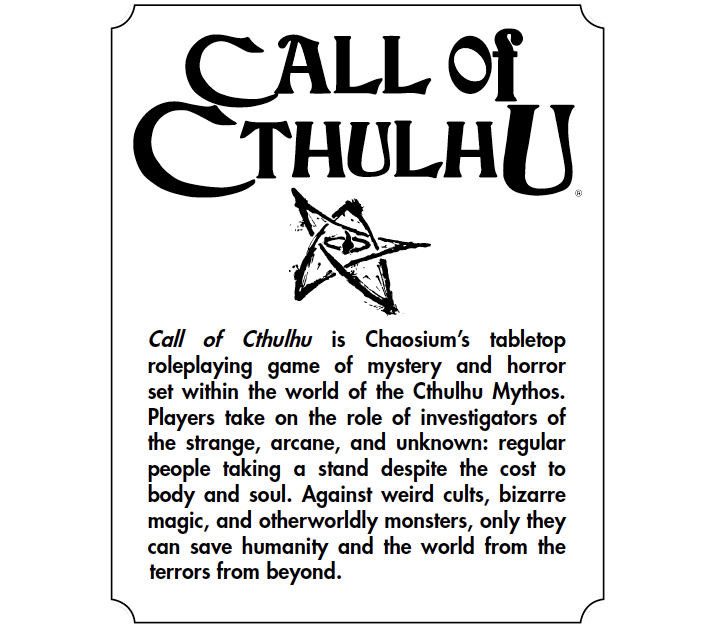 Call of Cthulhu, Chaosium Inc., and the Chaosium logo are registered trademarks of Chaosium Inc. Call of Cthulhu © 1981–2020 Chaosium Inc. Chaosium Arcane Symbol (the Star Elder Sign) © 1983 Chaosium Inc. Chaosium Yellow Sign © 1989 Chaosium Inc. All rights reserved.