Terror Australis Free Handouts Pack (Call of Cthulhu)
Call of Cthulhu in the Land Down Under
In Australia, your investigators will come face-to-face with supernatural forces that have endured for longer than humanity has existed. It is a land of adventure, danger, and ageless wisdom—a perfect for setting for Call of Cthulhu!
This is the free 12 page handouts pack for Terror Australis containing every player handout for the campaign and character sheets. Print them and use them again and again!
"Substance 5/5, Style 5/5 – A superbly produced update of one of the more original and fascinating settings for Call of Cthulhu, brought up to speed with the latest edition rules, with added cultural sensitivity, historical depth, and sheer atmosphere", said Paul StJohn Macintosh in his RPGNet review of Terror of Australis 2nd Edition.

The driest, flattest, and smallest continent, Australia is almost as big as the continental United States, but has a fraction of the inhabitants—six million people in 1925.
Beyond the settled areas, three-quarters of the land remain relatively little known until after World War Two. Seen by those in Europe and America as one of the last great wildernesses, despite decades of exploration and incursion, it remained a place that guarded its secrets.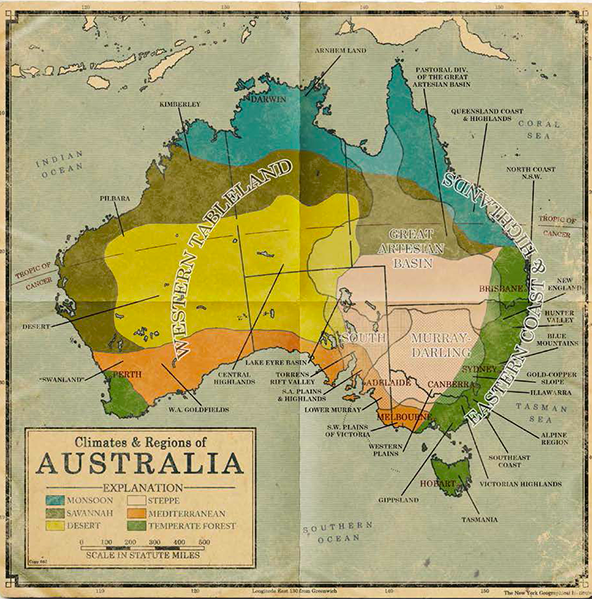 In Australia, the investigators come face-to-face with supernatural forces that have endured for longer than humanity has existed; they can attempt to step inside the ancient legends of the Aboriginal peoples of Australia in search of mystical knowledge; they can cross swords with nefarious cults intent on diabolic schemes, or challenge unwitting scientists who haplessly threaten to achieve a similar end by probing the mysteries of the Australian land.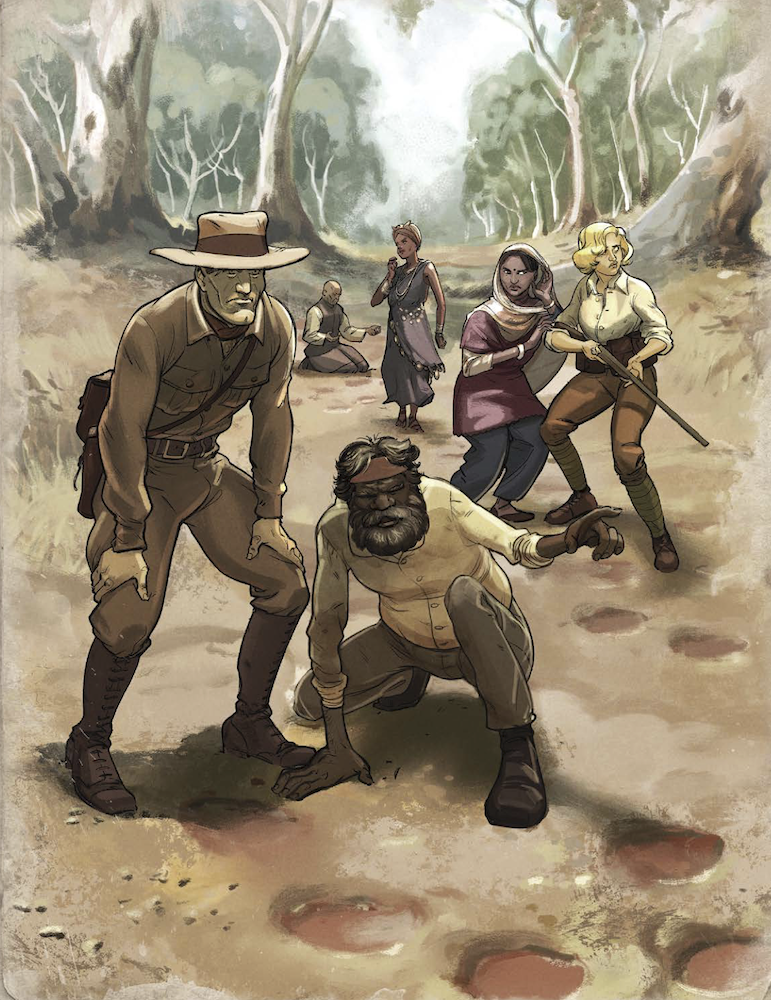 Bringing your investigators to Australia is certain to reward your gaming group. For, as soon as they have set foot upon this ancient continent, adventure, peril, and mystery abound.
Whether run as an Australian campaign, a series of one-shot games, or a protracted stop over during a globe-spanning campaign, the time spent in the Land Down Under will not be wasted!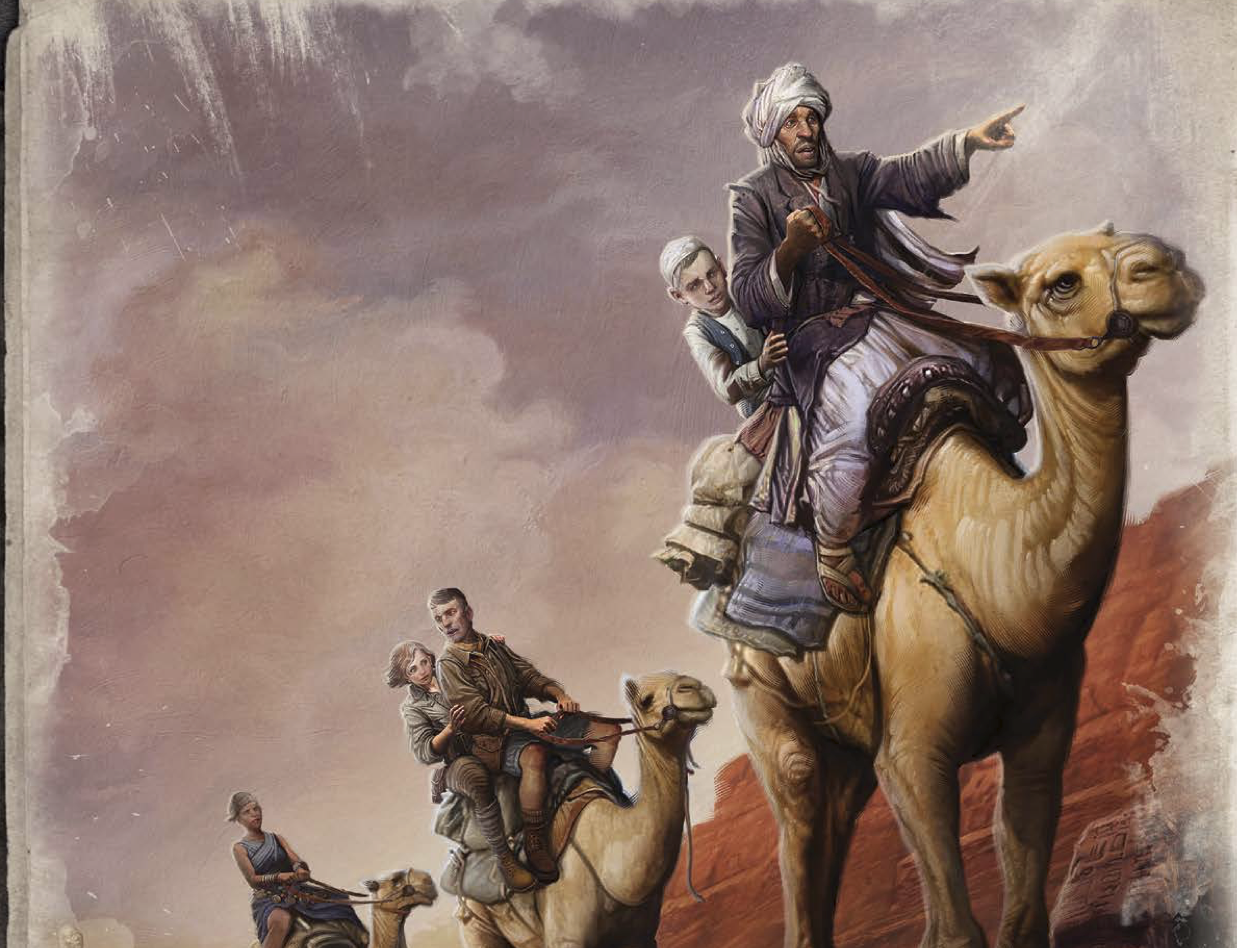 Terror Australis 2nd Edition has won the following awards:

2019 ENnie Awards - Terror Australis - Best Art - Cover (Gold)
2019 ENnie Awards - Terror Australis - Best Setting (Silver)
2019: Terror Australis was acquired by the National Library of Australia, as a work "of national significance relating to Australia and the Australian people".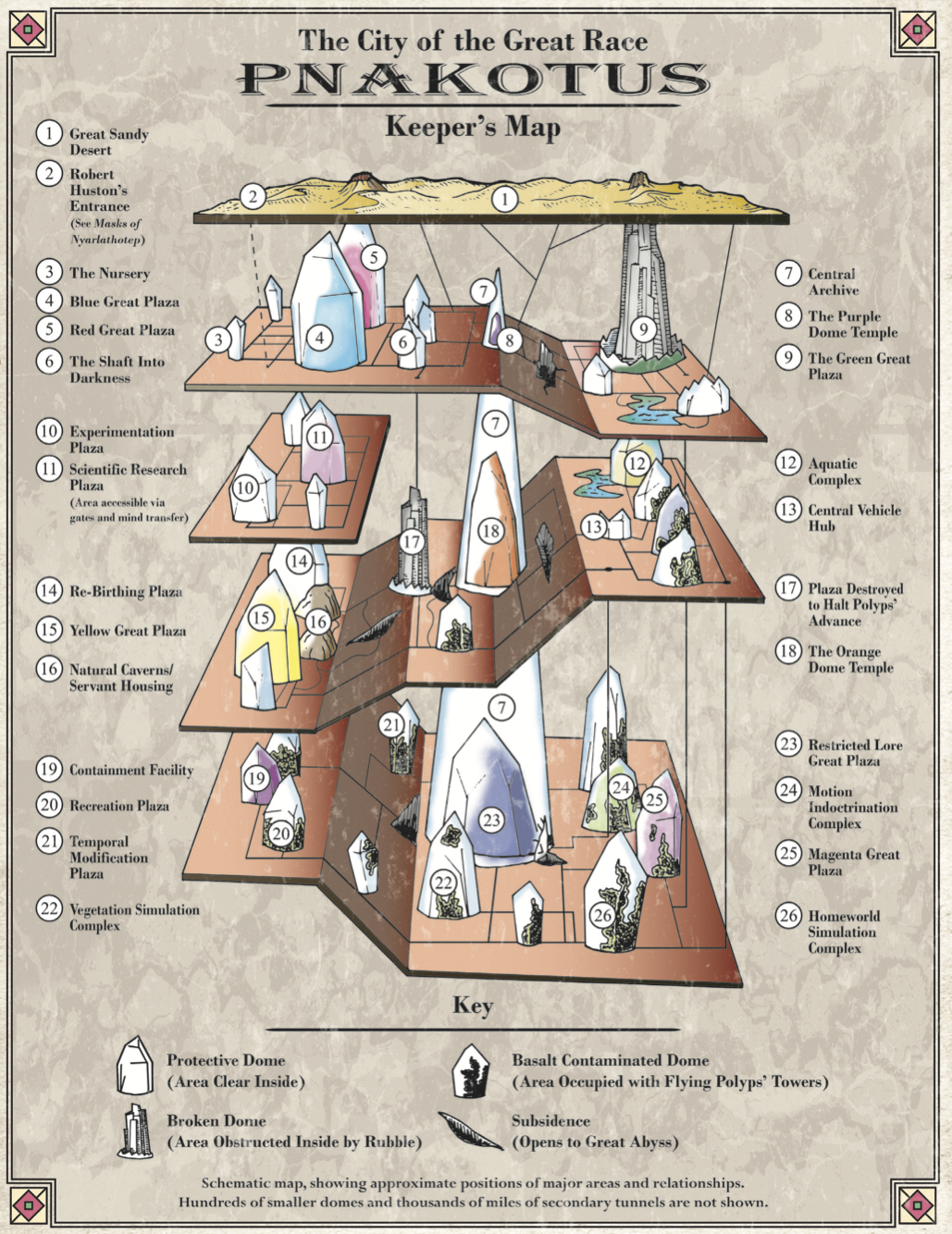 Get your copy today!
Terror Australis 2nd Edition is available from Chaosium in full colour hardcover and PDF.
Also available from DriveThruRPG, and in distribution.
VTT version available at Fantasy Grounds.
Terror Australis First Edition (1987) also available at DriveThruRPG.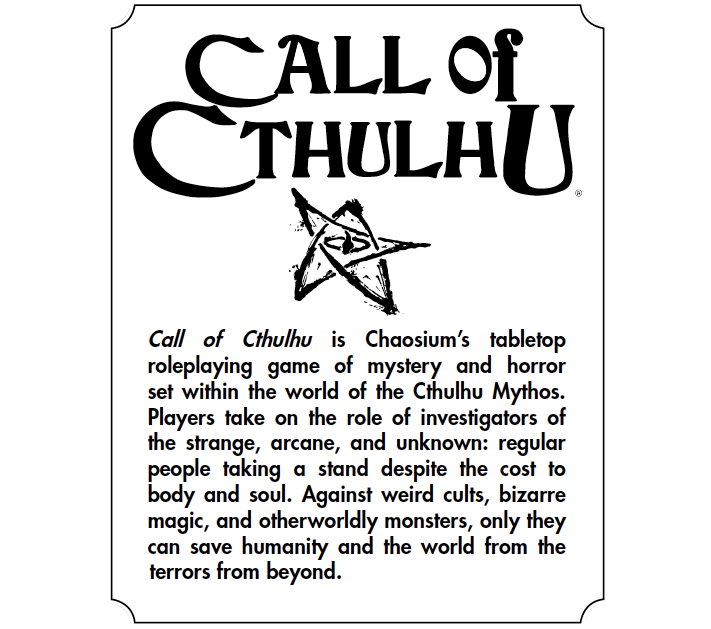 Call of Cthulhu, Chaosium Inc., and the Chaosium logo are registered trademarks of Chaosium Inc. Call of Cthulhu © 1981–2020 Chaosium Inc. Chaosium Arcane Symbol (the Star Elder Sign) © 1983 Chaosium Inc. Chaosium Yellow Sign © 1989 Chaosium Inc. All rights reserved.
Download
Download
CHA23155 - Terror Australis Handouts.pdf
5 MB