Reign of Terror Free Handouts Pack (Call of Cthulhu)
Reign of Terror is an epic two-part historical scenario, set during the French Revolution, playable as a stand-alone adventure or as an historical interlude for use with Chaosium's premium campaign Horror on the Orient Express.
This is the free 22 page handouts pack for Reign of Terror containing every player handout for the campaign and character sheets. Print them and use them again and again!

Reckoning of the Dead says, of the Gold ENnie Award-winning Reign of Terror, there are "times when the players — the actual players — will want to run screaming from the room. It's scary and it's creepy and it's gross and it will definitely give your more impressionable players nightmares. Just like it ought to."
Mythos Horrors during the French Revolution!
Developed by Call of Cthulhu mastermind Mark Morrison as a secret chapter in the story of Horror on the Orient Express, Reign of Terror has been designed for play with or without reference to that campaign. If used with Horror on the Orient Express, it provides an exciting and action-packed "living handout" that brings new insights and illuminates the players into the full horror of one of the campaign's dire villains.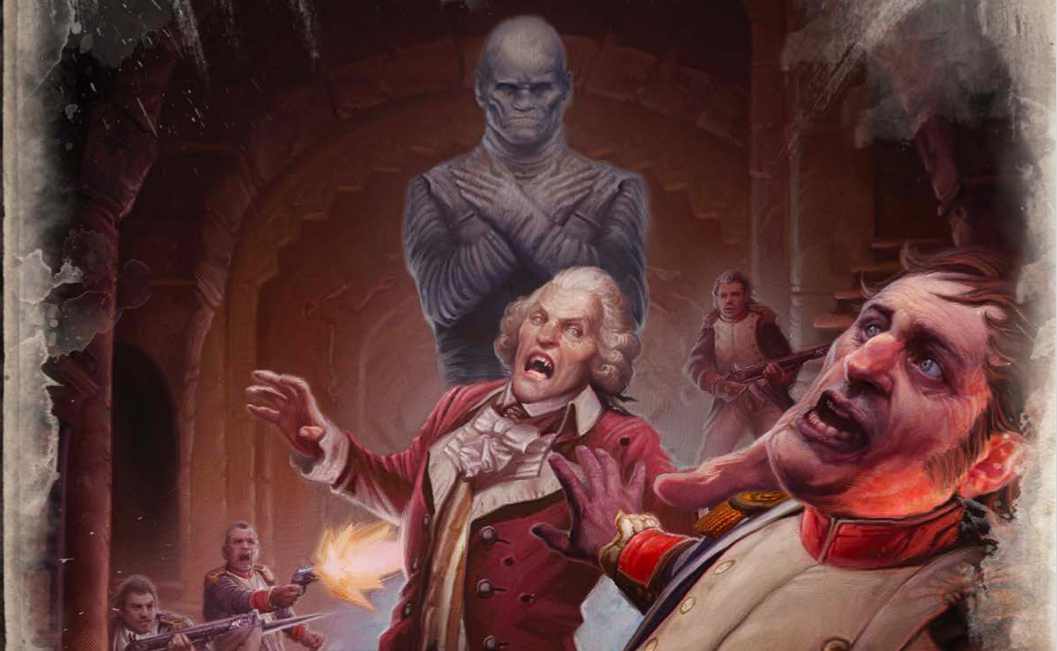 Part One, set in 1789 amid the stirrings of the revolution, sees the investigators descend into the catacombs of Paris and brave the tribulations of courtly life, where debauchery and wickedness bring their own terrors.
Part Two, set during The Terror, catapults the investigators into a conspiracy, where spies and agents seek out those who would destabilize the new regime. Caught amongst the chaos and dangers of Paris, the way must be found to stop a nightmare that would plunge France and the rest of Europe into darkness.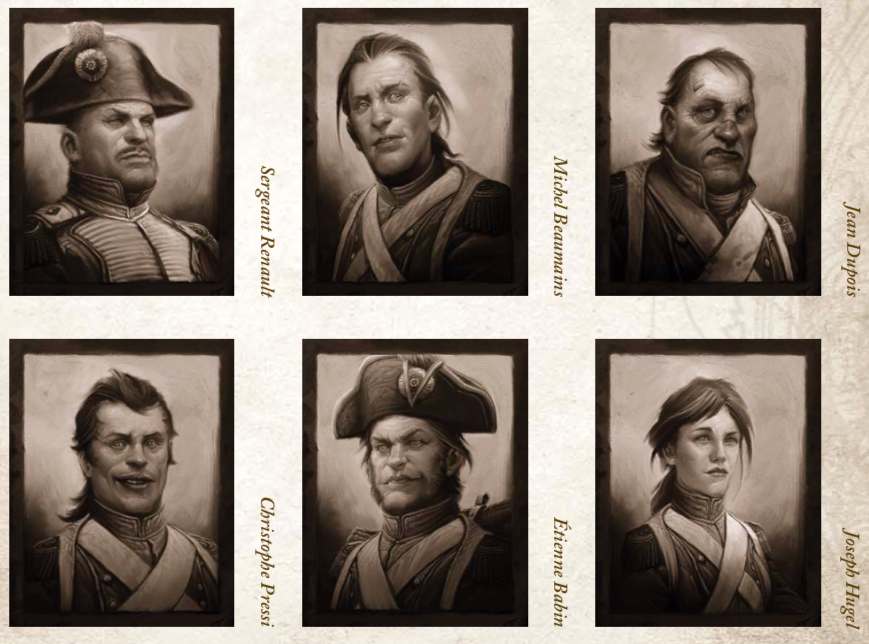 Reign of Terror provides a stand-alone setting, with a plethora of historical details to help the Keeper bring Paris and the French Revolution to life. Profusely illustrated throughout, with detailed maps of Paris, the Palace of Versailles, and more! Alongside the two-part scenario of Reign of Terror is a range of scenario seeds, each providing roots for extending play and building a longer, more in-depth campaign.
Reign of Terror has won the following awards:
2020 Australian Roleplaying Industry Awards - Reign of Terror - Best Scenario
2018 ENnie Awards - Reign of Terror - Best Supplement (Gold)

Get your copy today!
Reign of Terror is available from Chaosium in full colour hardcover and PDF.
Also available from DriveThruRPG, and in distribution.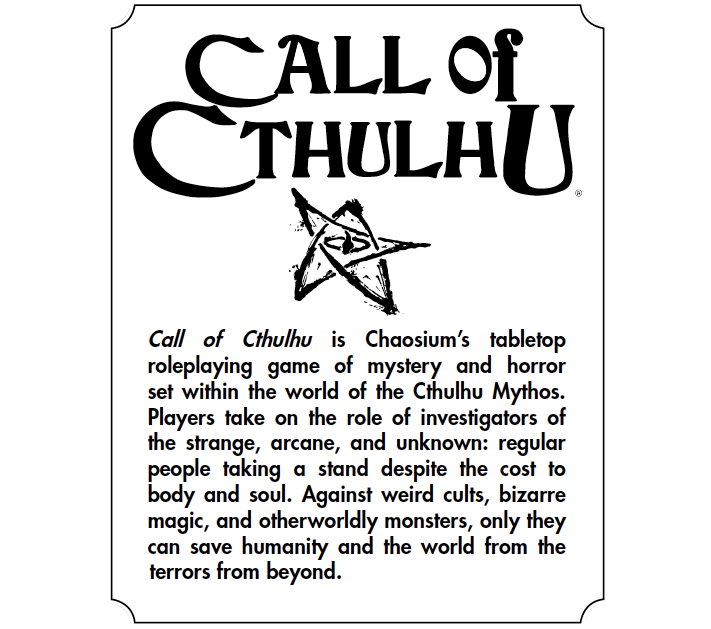 Call of Cthulhu, Chaosium Inc., and the Chaosium logo are registered trademarks of Chaosium Inc. Call of Cthulhu © 1981–2020 Chaosium Inc. Chaosium Arcane Symbol (the Star Elder Sign) © 1983 Chaosium Inc. Chaosium Yellow Sign © 1989 Chaosium Inc. All rights reserved.