Masks of Nyarlathotep Free Handouts Pack (Call of Cthulhu)
Masks of Nyarlathotep is "...widely considered one of the best RPG adventures ever made" (Gizmodo).
This is the free 96 page handouts pack for Masks of Nyarlathotep containing every player handout for the campaign. Print them and use them again and again!

The new edition of Masks of Nyarlathotep is a complete revision and updating of this epic multi-part campaign set in 1925, in which steadfast investigators must unravel secrets and battle the minions of darkness in an attempt to stop world-shattering events from destroying humanity.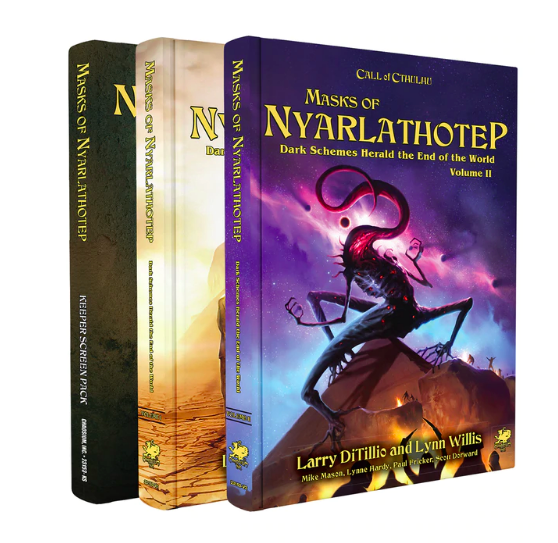 The Masks of Nyarlathotep Campaign comes in two volumes. 666 pages of Adventure! Plus a Keeper Screen Pack tuckbox containing a Keeper Screen, maps, pre-gen characters, and player handouts (the free download here is all those player handouts).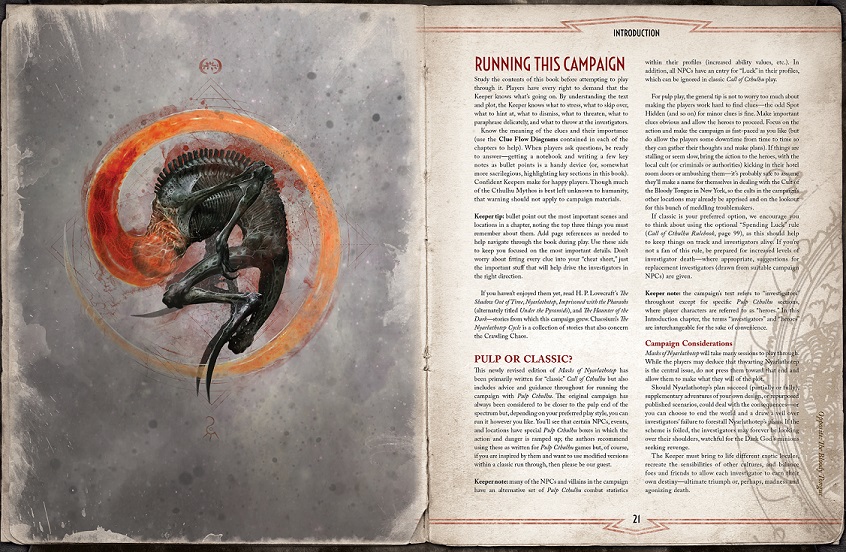 Each chapter has been tirelessly crossed-referenced to help those running the campaign to keep track of the many locations, characters, player handouts, and items thrown up by the players' investigation.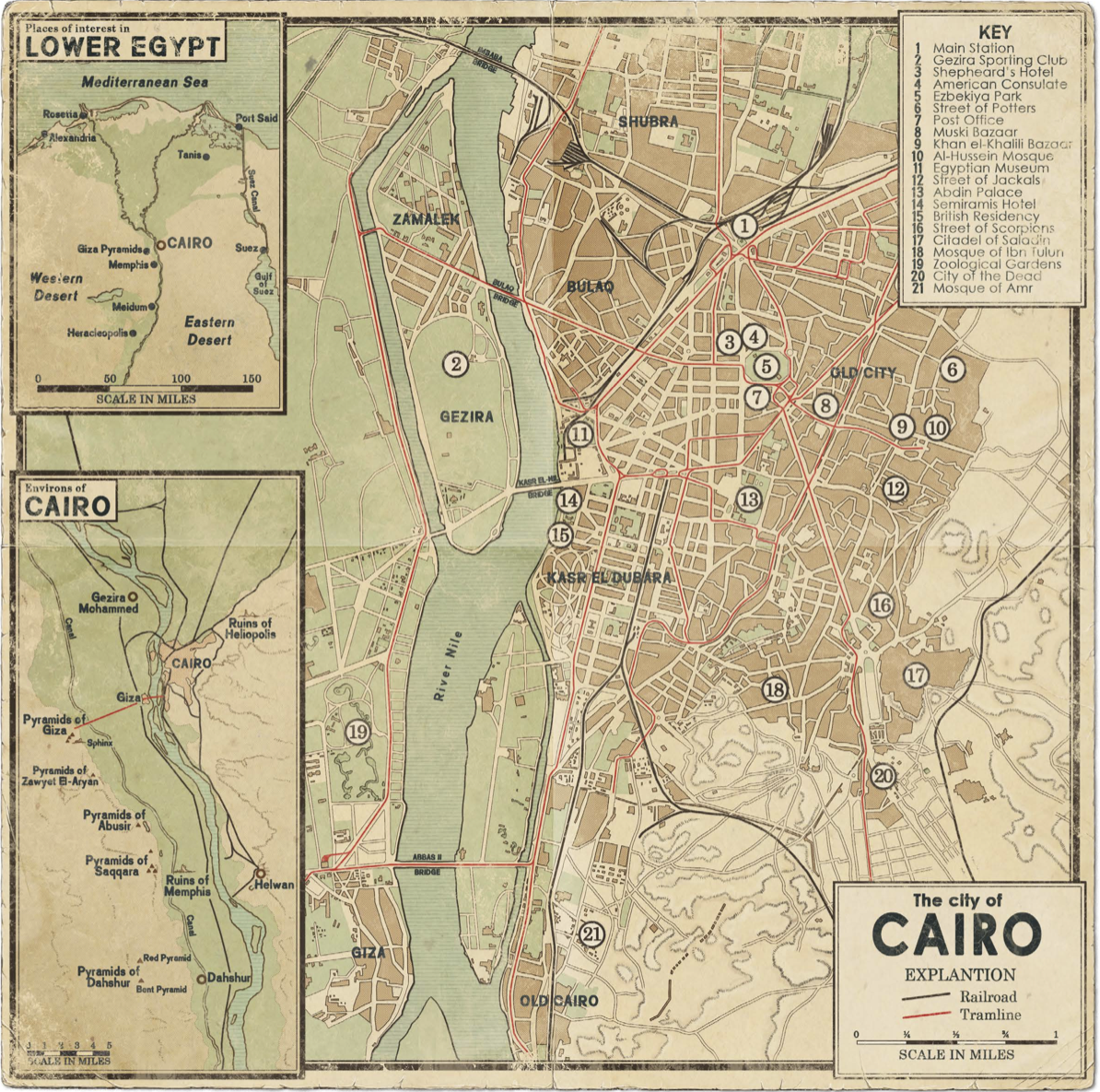 Masks of Nyarlathotep has won the following awards:

2019 Dragon Con Awards - Masks of Nyarlathotep - Best Science Fiction or Fantasy Miniatures/Collectible Card/Role Playing Game
2019 ENnie Awards - Masks of Nyarlathotep - Best Adventure (Gold)
1997 Origins Award - Masks of Nyarlathotep - Best Roleplaying Adventure
1986 Games Day Award - Masks of Nyarlathotep - Best Role Playing Adventure
Get your copy today!
Masks of Nyarlathotep is available from Chaosium as a 666 page three volume slipcase set, special edition leatherette slipcase set, and PDF.
Also available from DriveThruRPG, and in distribution.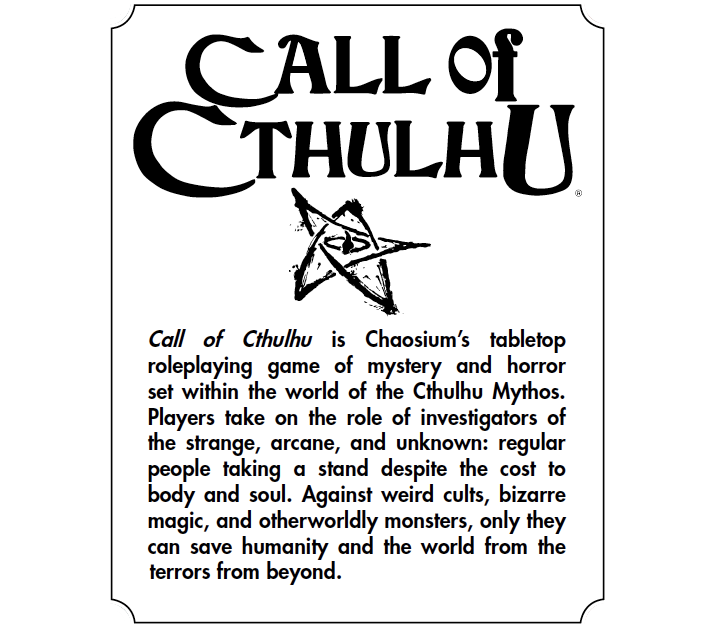 Call of Cthulhu, Chaosium Inc., and the Chaosium logo are registered trademarks of Chaosium Inc. Call of Cthulhu © 1981–2020 Chaosium Inc. Chaosium Arcane Symbol (the Star Elder Sign) © 1983 Chaosium Inc. Chaosium Yellow Sign © 1989 Chaosium Inc. All rights reserved.