Does Love Forgive? Free Handouts Pack (Call of Cthulhu)
One Keeper, one Investigator – great fun for an evening of gaming between two people, and perfect for those socially isolating or within lockdown with a loved one.
This is the free 12 page handouts pack for Does Love Forgive? containing every player handout for the campaign. Print them and use them again and again!
"Both scenarios in Does Love Forgive? revolve around deep relationships and emotions (ye gods, what would Lovecraft think?) which don't usually involve themselves in Call of Cthulhu games often, much less as a focal point. This is not meant as a discouragement to play them in the least. Give this collection a shot. I think they provide a different, entertaining, and very rewarding change from focusing on not getting tentacled to death." — Never Read the Latin.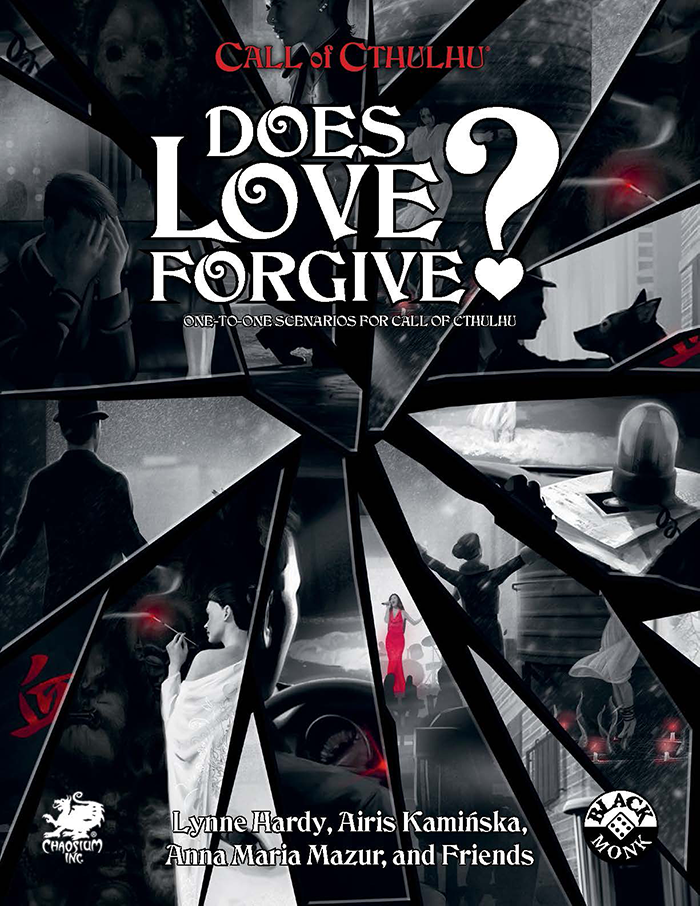 Two one-on-one scenarios for Call of Cthulhu
Does Love Forgive? is a collection of two special scenarios for Call of Cthulhu for one Keeper and one player. Both adventures are perfect for a fun evening of gaming for two people. Each scenario can be played over the course of one to two sessions, and is suitable for Keepers of all experience levels.
Love You to Death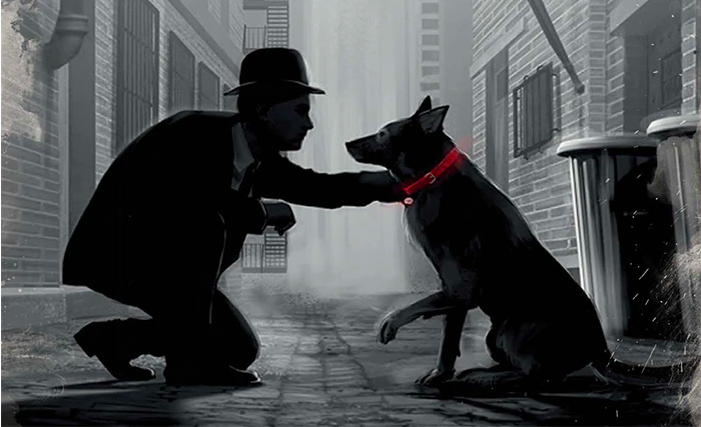 Chicago: February 15th, 1929. It's a cold winter's day when the investigator's good friend Hattie May appears in their office at the detective agency. Her beloved pet dog, Highball, is scheduled to be destroyed later today and she needs the investigator's help getting him back from the Chicago Police Department. It doesn't sound like too difficult a task, does it?
Mask of Desire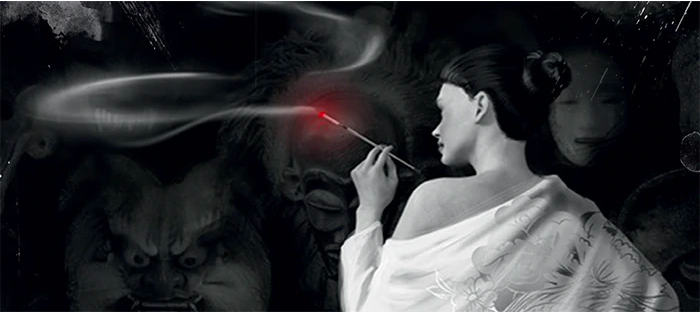 New York: September, 1932. The investigator, together with their two close friends Anna Konrad and Lucas Reston, has been invited to a party at wealthy—and notorious—socialite Madame de Tisson's swanky apartment on the Upper West Side. Anna is somewhat distracted by her audition tomorrow for Nancy Turner, the famous jazz orchestra conductor. What is the link between the audition and a mysterious parcel that arrives the next day? And, why do so many people seem to be interested in the contents of the parcel?
Get your copy today!
Does Love Forgive? is available from Chaosium in full color softcover and PDF.
Also available from DriveThruRPG, and in distribution.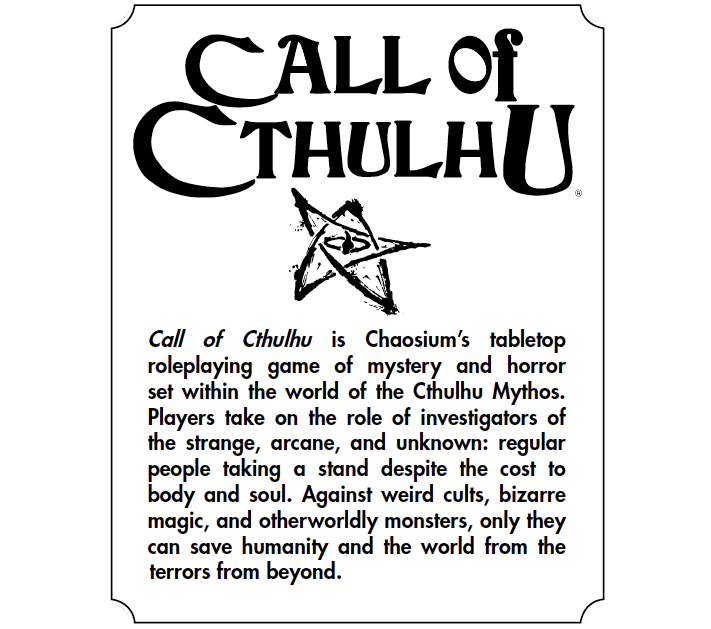 Call of Cthulhu, Chaosium Inc., and the Chaosium logo are registered trademarks of Chaosium Inc. Call of Cthulhu © 1981–2020 Chaosium Inc. Chaosium Arcane Symbol (the Star Elder Sign) © 1983 Chaosium Inc. Chaosium Yellow Sign © 1989 Chaosium Inc. All rights reserved.

Based on Miłość ci wszystko wybaczy? by Airis Kamińska and Anna Maria Mazur, published for the Polish version of Call of Cthulhu in February 2020 by Black Monk Games.
Download
Download
CHA23172 - Does Love Forgive - Handouts.pdf
3 MB