Cthulhu Dark Ages Free Handouts and Pre-gen Characters (Call of Cthulhu)

Cthulhu Dark Ages is "one of the best Call of Cthulhu books to come out, from any edition" (Rolling Boxcars).

This is the free 24 page handouts pack for Cthulhu Dark Ages 3rd Edition, containing Keeper resources, player handouts, and pre-gen characters for the campaign. Print them and use them again and again!

With nothing but candle light and your wits, your journey into the Dark Ages begins...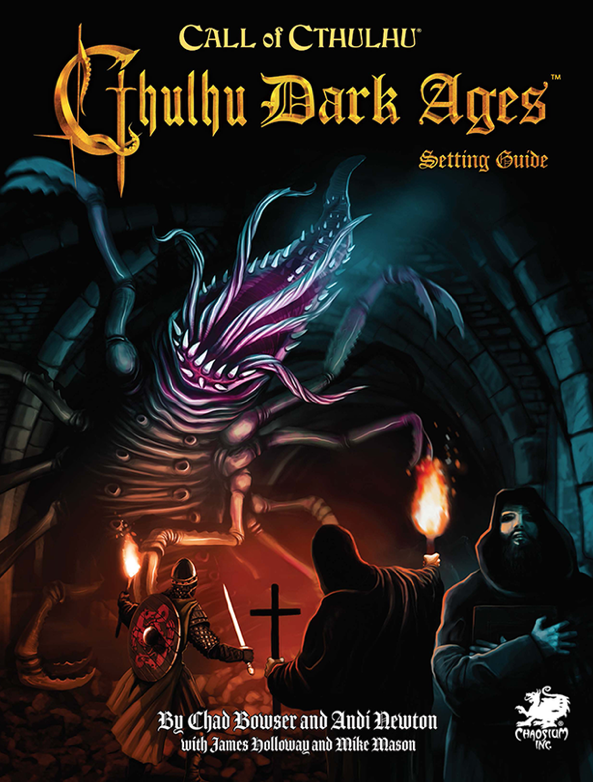 Cthulhu Dark Ages is a world lit only by fire. The ancient empires collapsed centuries ago, taking their culture and learning with them. It's a dark world and people are right to be afraid of the dark. Apart from the Viking raiders, witches, and outlaws, there are the unquiet dead, ancient horrors, and other malevolent beings stalking the countryside. Dark entities, beyond good and evil, wait hidden in the recesses of time and the angles of space. A few brave souls try their best to resist the horrors and push them back from whence they came. Will you be one of them?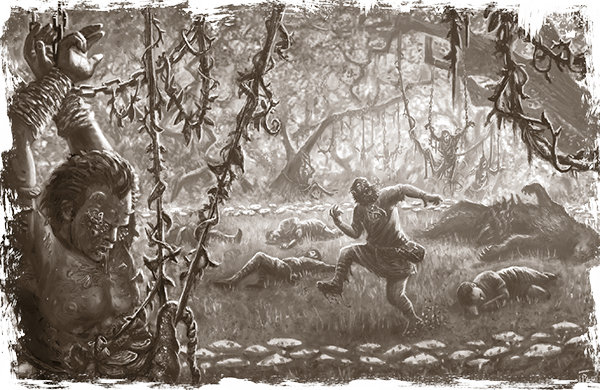 With the 3rd Edition, Cthulhu Dark Ages has been updated for Call of Cthulhu 7th Edition, completely revised and includes a wealth of new setting material.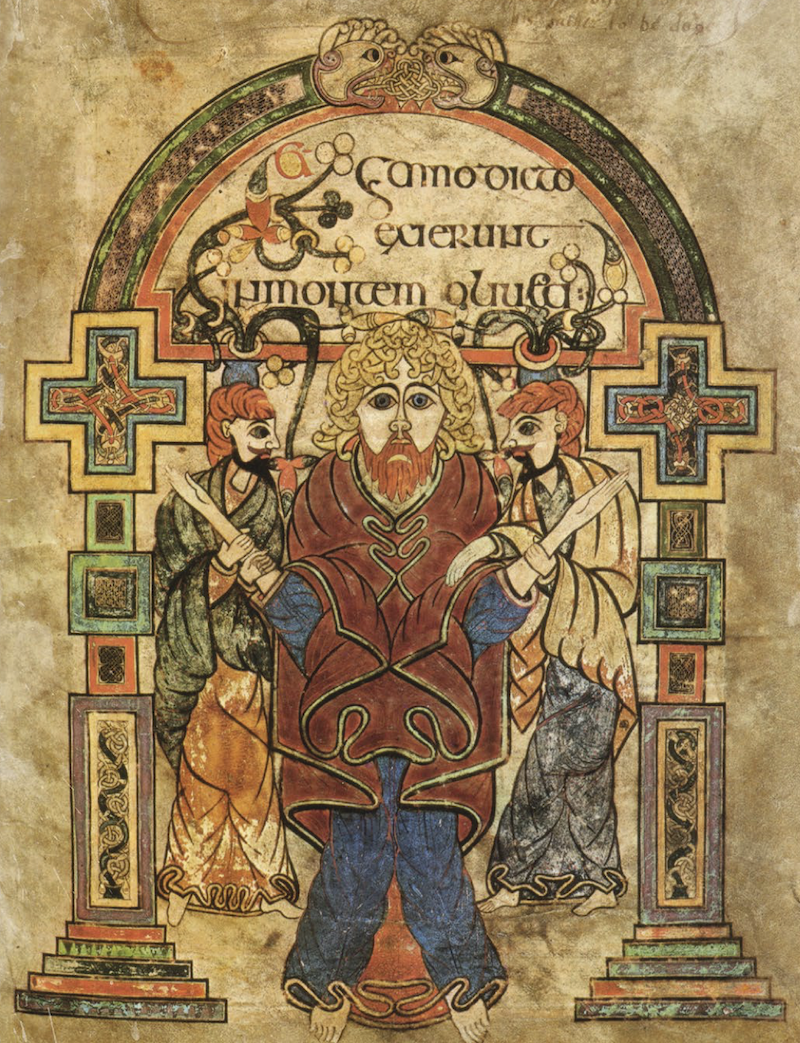 Inside you will find a player's guide to the Dark Ages, an optional Sanity mechanic for mirroring the medieval mindset, rules for the oral tradition of storytelling and mounted combat, a grimoire of Dark Age spells plus optional rules for Folk Magic, a bestiary of monsters, as well as a fully detailed setting—the Anglo-Saxon community of Totburh in England's Severn Valley, full of interesting characters, dwelling descriptions, and a multitude of plot hooks for Keepers to use and develop.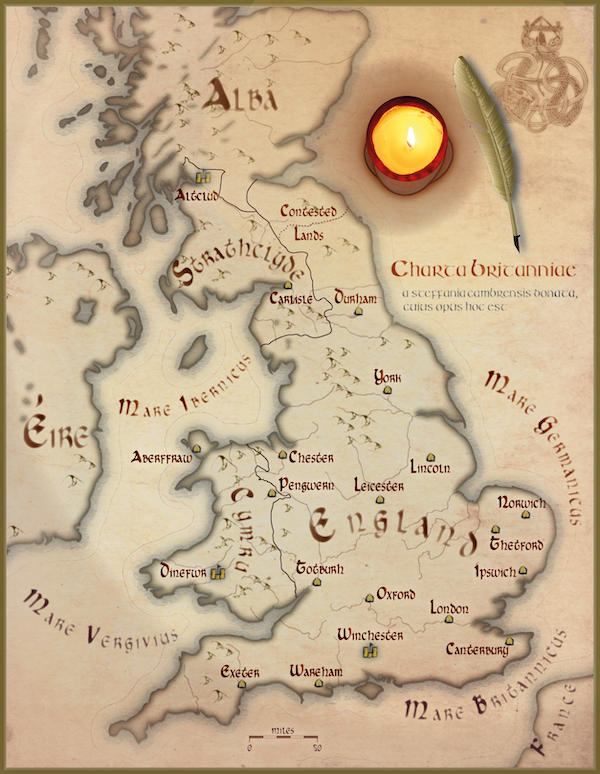 This new 3rd edition comes in hardback and full color, with additional material concerning poetry and kennings, the written word, using the Oral Tradition in games, amulets, further use of Sanity in the setting, Paganism, and Norse Paganism.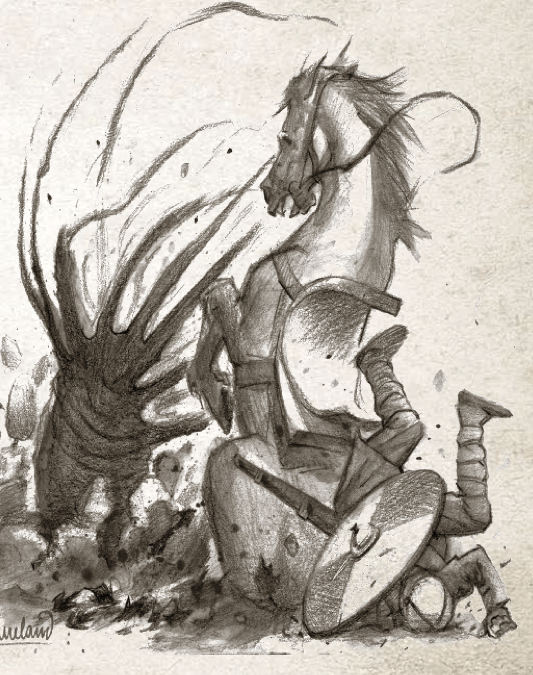 Critical Acclaim for Cthulhu Dark Ages 3rd Edition
"Cthulhu Dark Ages is a brilliant addition to the line, a book anyone who loves the game needs on their shelf... It has everything the previous edition has and more... a major revision packed with all sorts of new material that the devious cultists operating the Chaosium know you will not be able to resist." — Andrew Logan Montgomery, Exploring the Otherworlds of Fiction, Magic, and Gaming.
"A wonderful tool for spicing up your more conventional Lovecraftian games… Come for the chance to stab abominations with pointy sticks, stay for the loving guide to dark ages England." — Tabletop Gaming (UK).
"An excellent starting point for what can be a vibrant and dangerous new world for Call of Cthulhu players to go nuts and die in... the entire supplement is a clear indication of the passion the writing team had for the enormity of the project, and deserve serious applause and congratulations for it." — Never Read the Latin.
"Cthulhu Dark Ages is, in my opinion, one of the best Call of Cthulhu books to come out, from any edition… After reading the book, I was filled with ideas for a Cthulhu Dark Ages campaign. It screamed "don't just read me, play me" in a way that only the best gaming books do." — Rolling Boxcars.
"The third iteration of Cthulhu Dark Ages is a hell of a book. It is vastly superior to its first edition, to the point that I wonder whether it was necessary to keep the same title. The research that has been put into it is outstanding, its focus is spot-on, while the interconnection between rules and theme is what every RPG should aspire to... Between Berlin - The Wicked City and this, Chaosium has simultaneously produced the best sourcebook and the best setting guide on the market irrespective of RPG." — Antonios S. RPGNet review.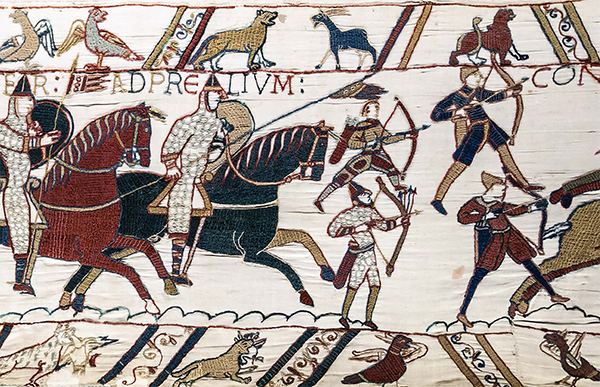 Get your copy today!
Cthulhu Dark Ages 3rd Edition is available from Chaosium in full color hardcover, special edition leatherette, and PDF.

Also available from DriveThruRPG and in distribution.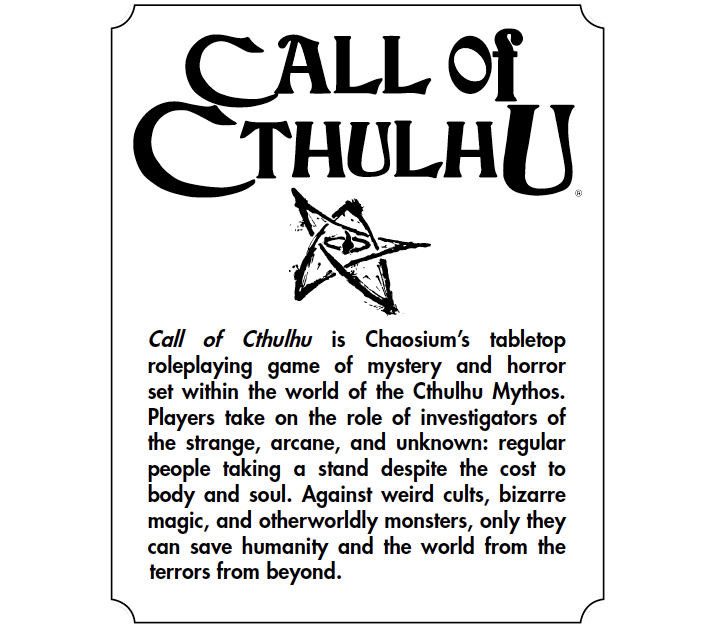 Call of Cthulhu, Chaosium Inc., and the Chaosium logo are registered trademarks of Chaosium Inc. Call of Cthulhu © 1981–2020 Chaosium Inc. Chaosium Arcane Symbol (the Star Elder Sign) © 1983 Chaosium Inc. Chaosium Yellow Sign © 1989 Chaosium Inc. All rights reserved.
Download